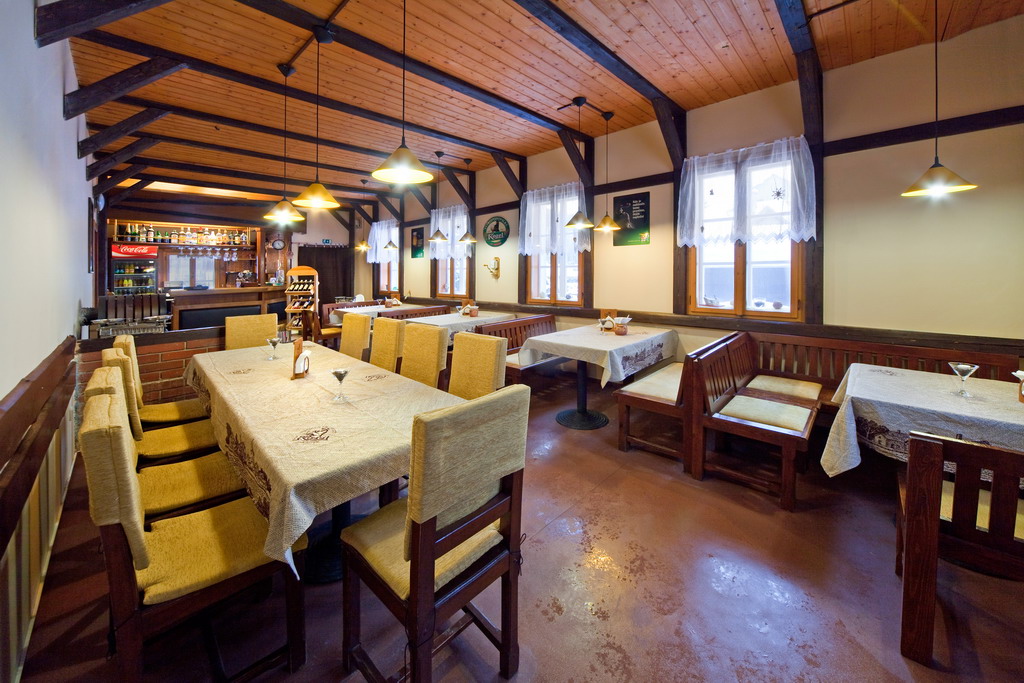 Our restaurant with a capacity of 30 seats and another 20 in the summer months on the terrace, offers a pleasant atmosphere not only for the guests of the pension, but also for other visitors Rokytnice nad Jizerou. We will treat you with a good draft beer and freshly cooked homemade food. In our restaurant, we lean towards home and traditional practices. We cook everything from fresh ingredients, avoiding artificial flavorings. We take great care of beer, so it stays fresh until the last loo.

Come and taste our renowned garlic soup, grilled specialties, venison delicacies, classic Czech cuisine, in the summer months offer various vegetable salads and last but not least with love made homemade desserts.

The main landmark of the restaurant is a large fireplace, which induces a pleasant sitting and creates an atmosphere of home comfort mainly in winter.

In summer there is a summer terrace behind the house overlooking the garden. In the garden there is a private playground, which is available to both restaurant guests and guests of our pension. On the playground you will find, for example, a sandpit, a trampoline, swings, mini golf, garden chess, Russian skittles, freak, garden gomoku, bouncing shot and many other activities and activities for your kids.

Restaurant in conjunction with the pension offers the possibility of organizing family celebrations, weddings, corporate events, training, etc.

EET Revenue: According to the Revenue Registration Act, the seller is obliged to issue a receipt to the buyer. At the same time, he is obliged to register the received sales with the tax administrator online, in case of a technical failure, within 48 hours at the latest.